Our Story
Hello to all the beautiful women of Vietnam, We are REGINA COSMETICS VIETNAM !
We are a newly established company with the vision of bringing authentic name brand American cosmetics to Vietnam. In the coming weeks and months, we will begin the process of bringing in some of Americas most popular brands.
Our goal will not only be to guarantee all of our products authenticity, but we will also bring you high quality and affordable cosmetics. In time we hope to bring you a variety of cosmetics from several companies at the most competitive price.

The idea for the company first started when the two of us met almost 2 years ago. We quickly became good friends and started discussing different business ideas we wanted to pursue in Vietnam. When we would travel back to the US, we noticed the number one thing our friends asked for were cosmetics goods they couldn't find in Vietnam. So, we asked ourselves if starting a cosmetics company could be a business we could pursue together. After getting feedback from thousands of girls, we realized how great the demand was for a greater variety of make up products.

So, we decided to start REGINA for several different reasons. The first reason was the fact that many name brand cosmetics companies don't service Vietnam and this has created a large demand for these goods, which we hope to fill by making distribution deals directly with these brands. The second reason for starting the company is to be a reliable and trustworthy source that people can depend on. Not only did our friends find it difficult to find these products, when they would find them, they couldn't trust the supplier. We would hear story after story of people coming across fake products. We want to protect our friends and customers from low quality goods that can be damaging to their health and wellbeing. Finally, we want to create a brand that inspires everyone to be their best. We want our customers to feel beautiful and confident knowing they've got the real deal. Not only that, we want to inspire women to be strong, independent and powerful.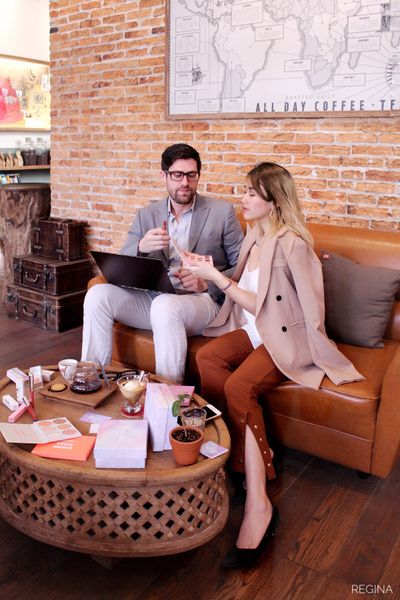 That's where the name REGINA came from. We wanted a strong name to represent our brand and the women who trust in us. In Latin REGINA means QUEENS, and we believe all women in Vietnam should feel like and inspire to be the queen of their world. Whether that means having the confidence to get that next big job, being the strong independent leader of your family, or being an inspiration to those around you.

Our promise to you is that all the products you find at REGINA COSMETICS VIETNAM will be 100% authentic. We want our customers who wear our cosmetics to feel confident knowing they're using safe and reliable products and we hope to inspire all women to be strong, independent and powerful.


Remember, always wear your invisible crown.